Weddings are a very special occasion in life, and understandably, people want them to be perfect. However, there are many things that can go wrong during the process of planning and executing one. It is possible for people to forget about some important detail or have less time than they need to plan accordingly. Wedding planning anxiety is a real thing and often affects many people that lack experience in this department.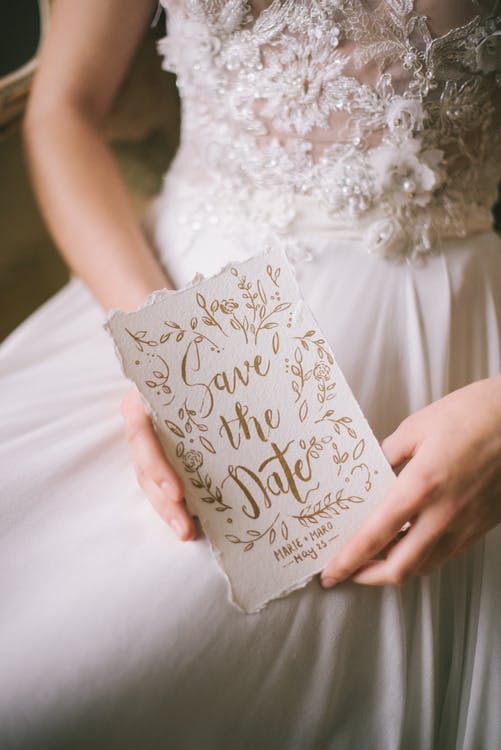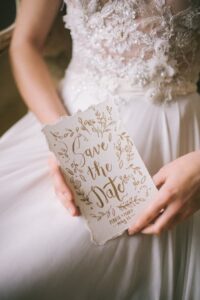 Why is wedding planning so stressful?
Wedding planning is a big responsibility

There are so many things to do

The internet can be overwhelming

You might not know how to go about it

You might not have the time or money for everything you need to do

It's hard to find your own style and voice
The stress of wedding planning is understandable, but there is still hope. We've compiled a list of our top tips to keep you relaxed and have fun during the process:
Plan as much as possible 
Planning a wedding is a difficult task for many people, especially when there are so many details to consider. It is easy to become overwhelmed with everything that needs to be done and all the different aspects that need to be considered. One way to avoid the anxiety of wedding planning is to plan as much as possible before the big day. It will help you feel more confident and less stressed through the process, which is guaranteed to make your wedding day that much better.
One of the most important aspects of planning for a wedding event space is that it needs to fit your vision and also be able to accommodate your guests. This will ensure that everything that you envisioned for your big day will go off without a hitch.
It is also very important to find reliable, professional, and affordable vendors that can provide your event with services that are current and in demand. Wedding planners will usually help you with this process but it is still good to do some research on your own so that you can ensure you get the best possible deal.
Ask for help
Planning a wedding is a time-consuming and difficult task that can be quite expensive. Many people, due to the anxiety it may generate, would not want to do it without help. The stress of planning your big day is real and it's normal to feel overwhelmed by the prospect of organizing an event like this all on your own.
When it comes to the daunting process of planning a wedding, there is no need to fret. There are many options for getting help with the different tasks that need to be completed. One option is to ask for help from friends and family members who have experience with planning events and people who have been in your position before. Another option is to hire professionals who can provide services such as photographers, caterers, bartenders, DJs and more.
It's not just about getting help with the logistics of the event, it is also about getting help in making the budget work for you. You can have a budget-friendly wedding by finding a gorgeous venue that isn't too expensive.
Stick to your wedding budget
The wedding industry is a multi-billion dollar industry with wedding planners, event planners, and vendors who are all looking to make a profit. There are some things that you can do to make your wedding day special without breaking the bank.
Before you start planning, it is important to know what your budget is and how much you can afford to spend on the different aspects of the wedding. This will help you narrow down your options so that you don't waste time looking at expensive venues or packages that are not within your budget.
Some people choose to have an inexpensive venue for the ceremony and reception, but a more expensive venue for the rehearsal dinner. This way they can save money on one aspect of their big day while still having some of their other dream elements come true.
Make time for self-care
Ever thought about how hard it is to plan a wedding? You really have to be good at prioritizing and managing different tasks. From the venue to the dress, there are many decisions to make. There are also a lot of people who need to be involved in the process of wedding planning which can lead to a lot of anxiety and stress for the couple.
Planning a wedding can be a lot of work for the couple, but it is absolutely vital for them to make sure that their needs are taken care of, too. It may not always be easy to make time for themselves, but if they can do so, then it will be easier for them to enjoy the process of planning their big day.
Remember the bigger picture
Planning a wedding can be tough and you might lose sight of what's important – don't. It's not just about the decorations, the food or veils. It's also about discovering what you and your fiance's limits are so you can discuss them together. It can be easy to forget what's most important and it's important to remind yourself of the things that will make your day truly special.
The best way to avoid wedding planning anxiety is to remember the bigger picture. It's not about the venue, it's not about the flowers, it's not about the cake. It's about spending the rest of your life with your partner.
It is important to keep in mind that a wedding is a once-in-a-lifetime event and you should only do what feels right for you and your partner.
Even though preparing for a wedding can be very stressful the right planning can make this experience much easier to get through. It is important to remember that you are not alone. You have your partner, parents, and friends on standby to help you out. 
The Durham Exchange is here to ease the pressure and help make your dream wedding a reality. We have a reliable team of vendors to cater to your needs and make sure that your wedding day is a memorable one for you and those closest to you.