The Durham Exchange is an industrial style venue with a rich history found in Durham, North Carolina. Couples will find that our venue offers the ideal combination of classic elegance and all the contemporary conveniences for their big day. When a couple decides to get married at The Durham Exchange, they are presented with a variety of exciting and different options that they are able to use on their big day. Some of these options include wedding party suites, the use of our lobby, outdoor porch, and a caterer's prep kitchenette.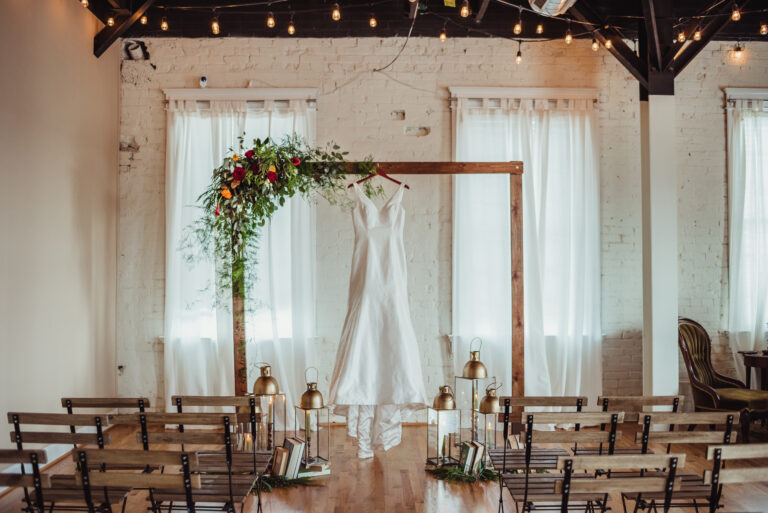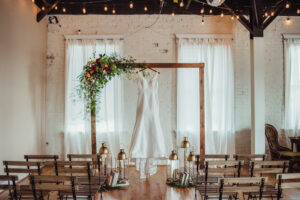 Planning your big day is no simple undertaking. There is a lot to think about, from selecting the service providers that will carry out your vision to figuring out the logistics of the day itself. That is why The Durham Exchange offers a wide range of services to assist you in planning the wedding of your dreams. The following is a list of the top five reasons why you should make The Durham Exchange the venue for your special day:
1. Packages and rates to suit every budget
We offer a wide variety of packages for any budget that will help to ensure you have the most perfect day. Our rates include the rental of chairs, tables, and other perks to help even the most budget-conscious couples make their money go further. If you're still not sure which package is best for you, our friendly team is ready to help you build the perfect package to meet all of your needs.
2. An open vendor policy
The Durham Exchange allows couples to bring in their own vendors to create a completely customized, tailored experience that is purely reflective of their needs. We are proud to offer this open vendor policy, which allows you to work with your preferred vendor to create a wedding that is truly unique and tailored to your desires. Do you need extra guidance? We have also partnered with some of the best vendors in town as an extension of our services to you. Our photographers, caterers, florists, and other vendors are among the best that Durham has to offer.
3. The beautiful Durham Exchange is the perfect blank canvas
Imagine textured white brick walls, huge windows with an abundance of natural light, and white shades for a lovely and airy feel. The Durham Exchange is the perfect blank canvas and backdrop for all of our couples' decor preferences. We also have newly installed double barn doors, which add the perfect dramatic touch to every bride who walks down the aisle. The Durham Exchange is ready to help you realize your dream wedding.
4. The friendliest and most attentive staff 
We want our couples to remember their event as the most precious day of their lives, and we are committed to providing them with the greatest experience possible. Every detail will be taken care of so that our couples can live in the moment and not worry about anything. From our venue manager to our day-off coordinators, the entire Durham Exchange team is constantly working to make sure that the weddings we host exceed the expectations of all our couples.
5. Become part of the rich history of The Durham Exchange
From being named after the first African American landowner in Durham in 1917, to becoming the home to Durham's first Farmers Market in the 1930s, The Durham Exchange has been the center of commerce, entrepreneurship, provision, and community growth for decades. Write your own epic story by letting The Durham Exchange be the backdrop for your landmark wedding.
The Durham Exchange is indeed one of the most beautiful and historic venues that our town has to offer. The stunning architecture and rich history of the building make it the perfect backdrop for any couple's wedding day needs. At The Durham Exchange you can look forward to an unforgettable experience that your guests will be talking about for years to come. We would love to host your wedding, schedule a tour with us and let's chat about how we can make your dream wedding a reality.