The pandemic may be wrapping up but we can't ignore the effects that it has had on the economy, our waistlines (raise your hand if you experienced pandemic weight gain), and what social gatherings used to look like. Many of us have had to shift from extravagant, expensive events with a large headcount to intimate and more budget-friendly gatherings (sometimes over Zoom).
Our biggest lesson from the pandemic has been the importance of special moments with the people that matter the most. Of course all things lavish and fabulous are nice to have, but do they really add to parents celebrating the expectancy of new life or that sacred moment when couples vow to cherish each other forever?
Enter the minimony.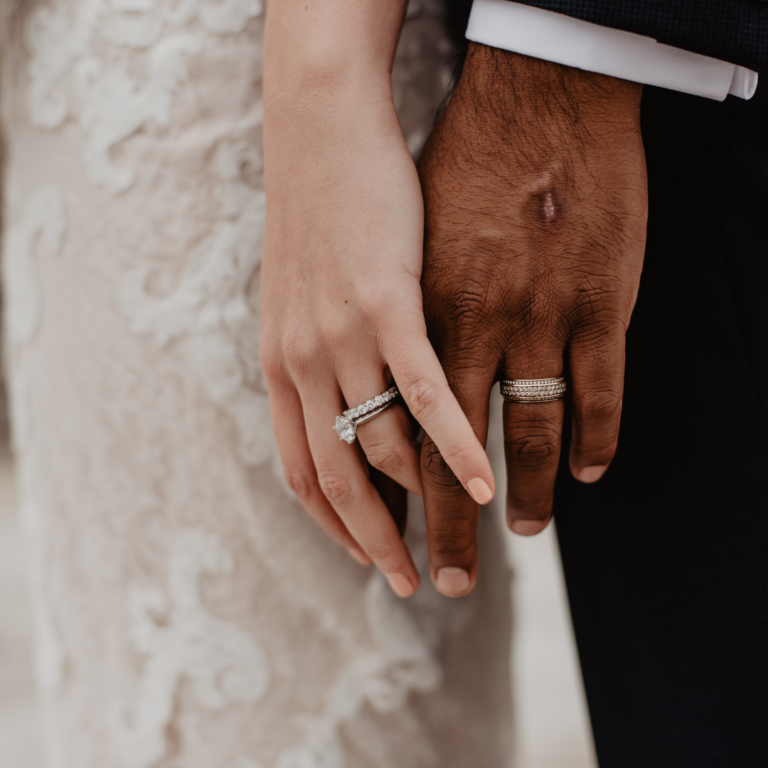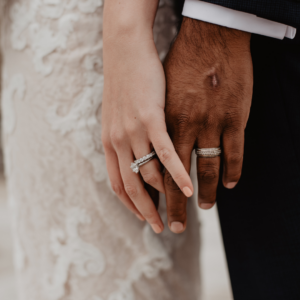 The minimony is a trend that started during the pandemic and has since stuck around due to its intimate feeling. It stemmed from the need for couples to find an alternative to the traditional, big, extravagant wedding dream that every pre-teen girl is sold. 
Don't let the word "mini" fool you, these ceremonies may be smaller in size but still pack the same 'big wedding' punch. Couple's still invest in photography, flowers, decor, and all the good stuff that make any wedding ceremony special,  just on a much smaller scale. Here are our tips to get the most out of your minimony:
Keep that wedding guest list tight
In this case, it's essential to remember quality over quantity, so you may want to pass on adding that "coffee break" work friend to the list. You want to make sure only to include your closest friends and family. Our rule of thumb is parents, siblings, grandparents, and that small group of amazing friends that consistently show up for you.
Don't skimp on the wedding day details
Less wedding guests means more room (and wedding budget) to invest in your dream wedding decor. From flowers to wedding favors, this is your opportunity to get creative and really let your personality shine through. And the icing on the cake is The Durham Exchange's pretty impressive list of vendors.
Say yes to the wedding dress
A smaller, more intimate wedding ceremony doesn't mean you have to give up on that dress you've been fantasizing about since you were twelve. You can still wear your dream wedding dress and splash out on hair, makeup, and accessories. Want to keep it casual and comfortable? Absolutely go for it. The biggest pro of a minimony is that there are no rules, no right or wrong. So wear whatever makes you feel amazing and your most beautiful.
Capture the moment
We all know that pictures are a reminder of some of our greatest memories. You will cherish these photos forever so it's best to get a professional photographer or videographer to capture your special day. After the ceremony, put your photos up on your wedding site or simply email them to your guests for all the wedding day nostalgia feels.
Remember that there is no right or wrong when planning your special day. The beauty of minimonies is that they give couples the freedom to invest in and highlight what matters to them, making every wedding unique and even more memorable. A smaller wedding does not have to equal smaller style or a less special experience. 
Need help planning your dream minimony? We are here to help. Our intimate space in the heart of Durham, North Carolina is the perfect place to create special memories that will last forever. We have an experienced team and reliable vendors that are committed to making your dream wedding a reality.