One of The Durham Exchange's vendors, Virginia & Co., recently staged a stunning styled photoshoot to give engaged couples a glimpse into what they can offer and how their wedding at The Durham Exchange could look like.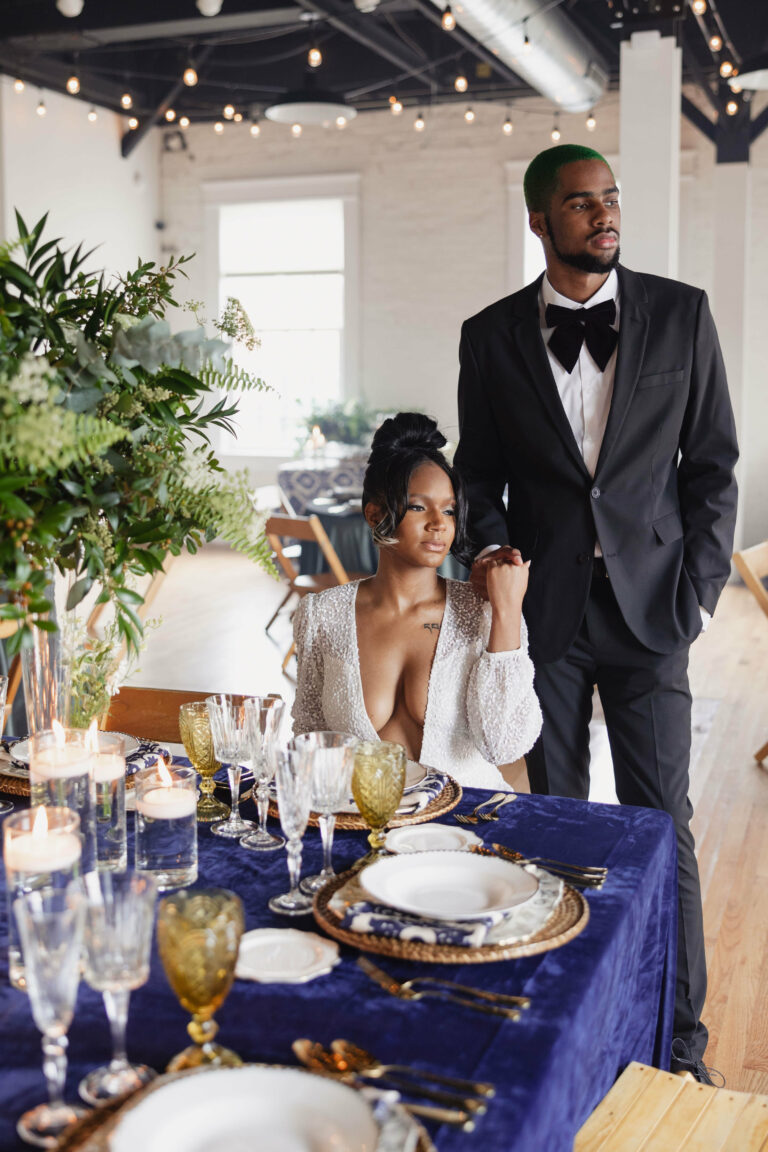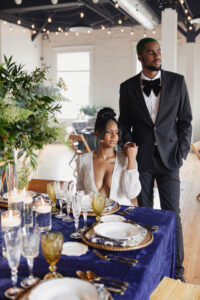 Who is Virginia & Co. 
Virginia & Co. is a full-service catering company founded on Executive Chef Natelege's desire to share her love of cooking and the healing she found through it. They offer elegantly prepared platters and grazing tables with the greatest quality, freshest, seasonal, and locally sourced produce for any occasion – and the best part is that they are one of The Durham Exchange's vendor friends.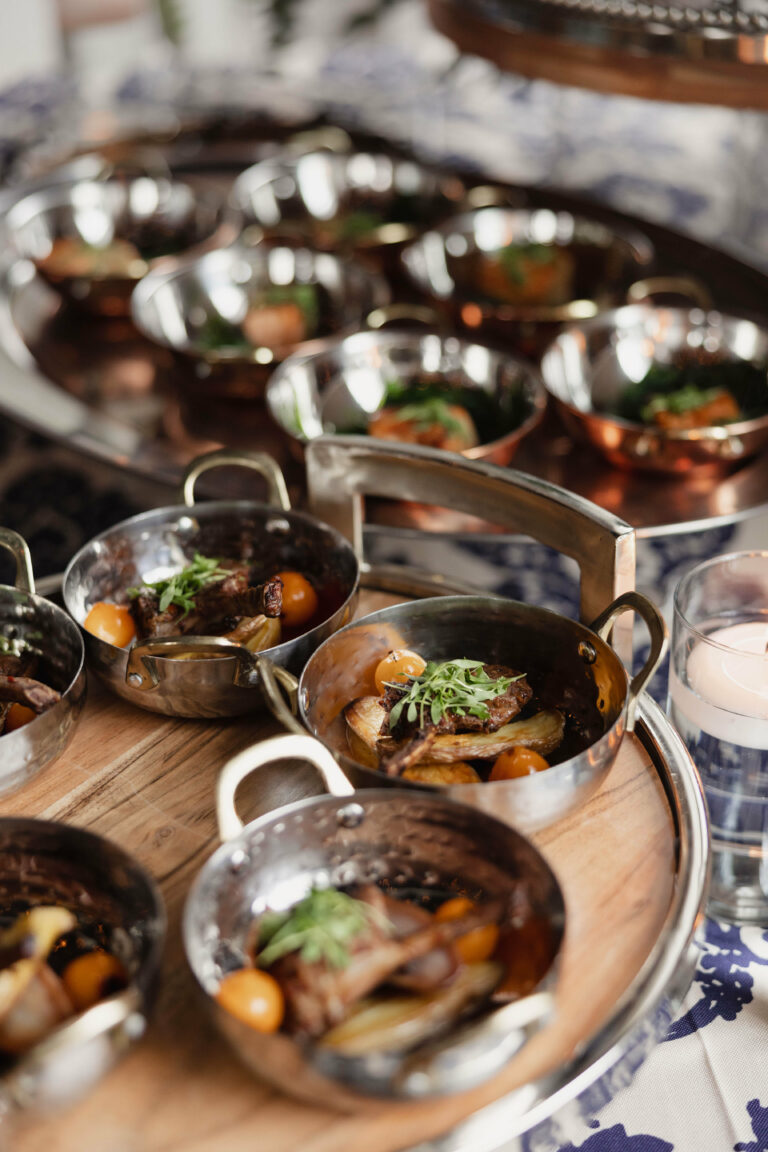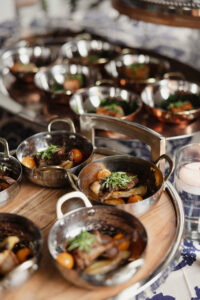 A Dream Styled Photoshoot At The Durham Exchange 
The wedding planning process can be overwhelming to say the least. The thought of planning for months and then praying your vision comes to life on the big day can be quite stressful for most couples. Joy from Virginia & Co. felt strongly about showing couples a real-life sample of what their wedding will look like if they choose to work with The Durham Exchange and Virginia & Co., and the idea of a styled photoshoot with a few guests was born.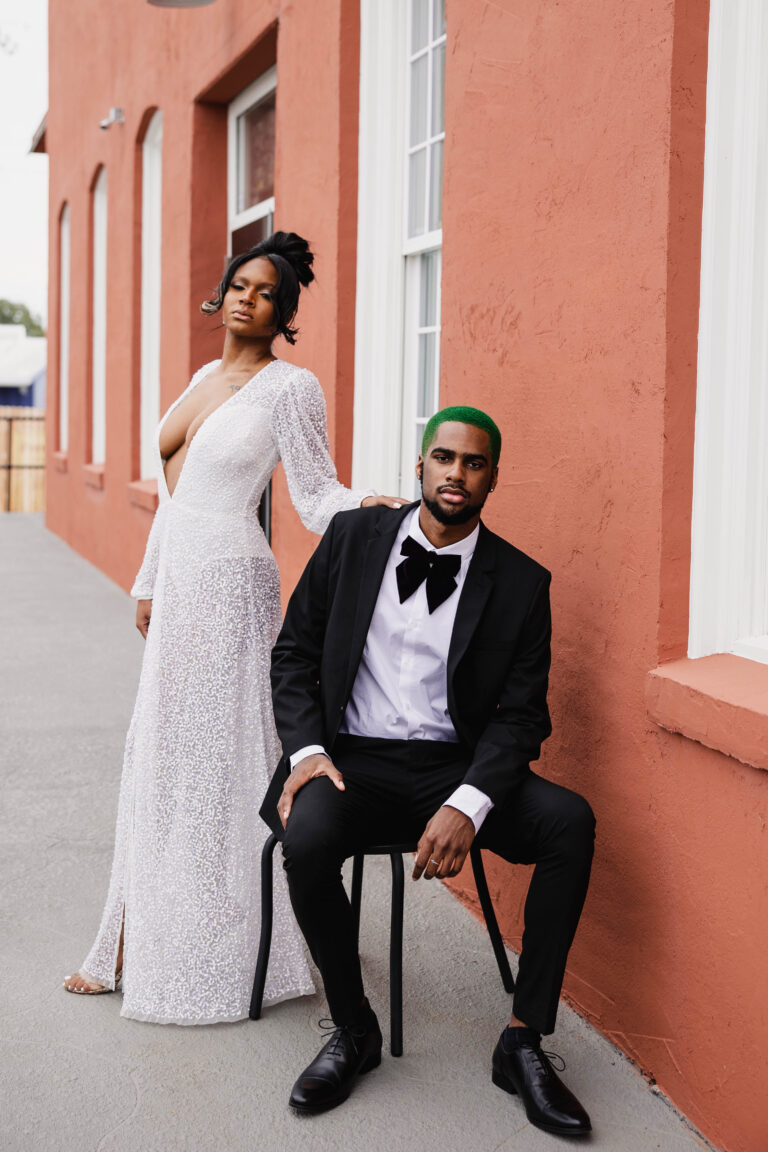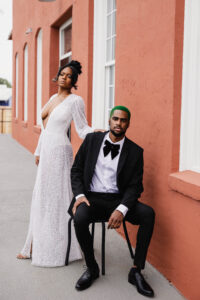 Virginia & Co. hired a lovely couple to be models for the day. They meticulously laid out decor and catering options for guests to have a personal glimpse into one of their weddings. The end product was gorgeous, the cuisine was amazing, and the Moroccan lamb was a huge hit with the guests. The day ended with the lovely couple taking some wonderful shots around The Durham Exchange.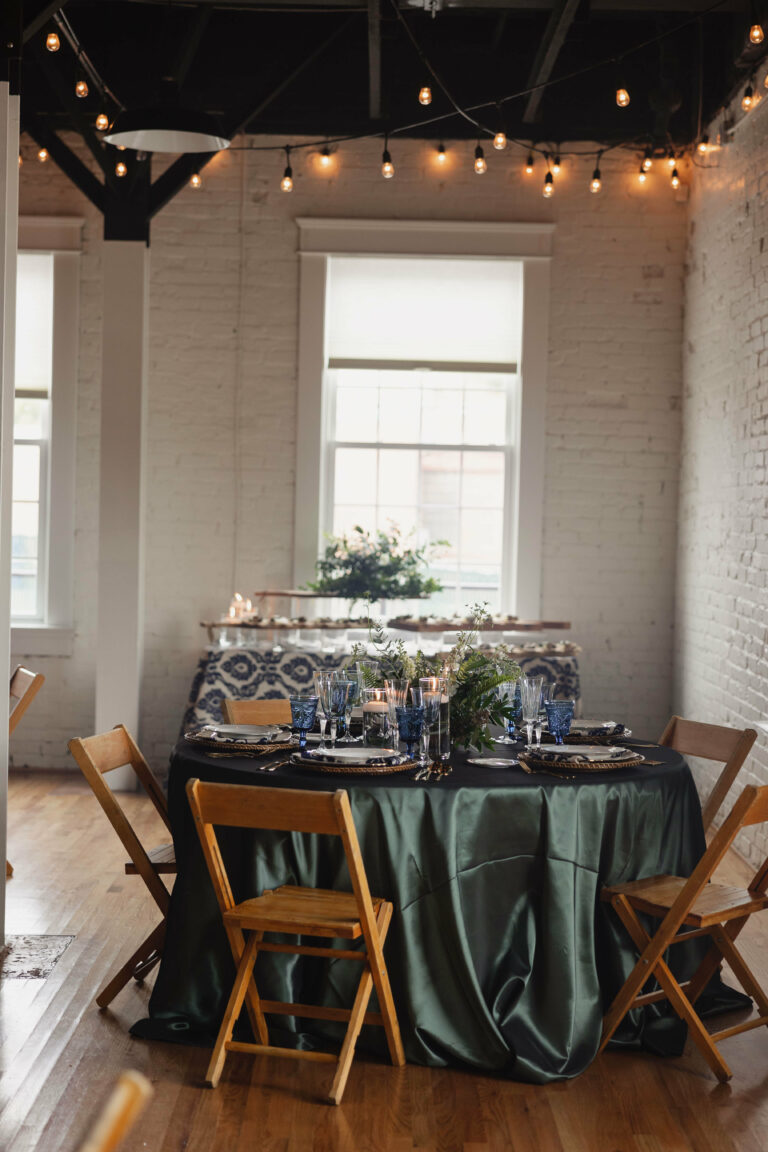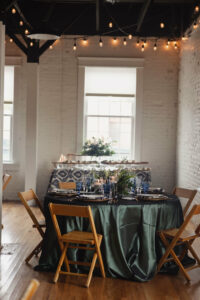 A big thank you to the following vendors that helped to make the day a success:
Creative direction – Virginia & Co.
Photography – Brett Seay Photo
Florals – TG Floristry
On Set Styling – Vaughan Lowe Designs
Food – Virginia & Co., Zalerys Cake Studio, Chef Anita Torain
Cake – Sugar Euphoria
Grooms Hair – Kimberly Mims
Brides Hair – Good Aura Gifts
Bridal Makeup – AmberLynne Makeup Artist
Models – Miles, Good Aura Gifts
Rentals – Curated Events Raleigh
Are you a newly engaged couple in the Raleigh or Durham area looking for a truly special wedding venue with world class vendors? We would love to hear from you.